IMAGE ANALYSIS
APPLICATION PACKAGES
These adjustable pre-built routines come bundled with Vision Unlimited and are optional with Vision Lite. A package contains several sample routines for different images of the same type of application. Each application package also contains a tutorial routine with clearly defined steps in order to learn how to adjust parameters.
GRAIN & CELL SIZE

Allows users to measure grain intercept, intercept counts, intersection counts,
grain boundary length, and grain areas in accordance with ASTM E 112, ASTM E 930,
and ASTM E 1382 methods, with validation using the Heyn method.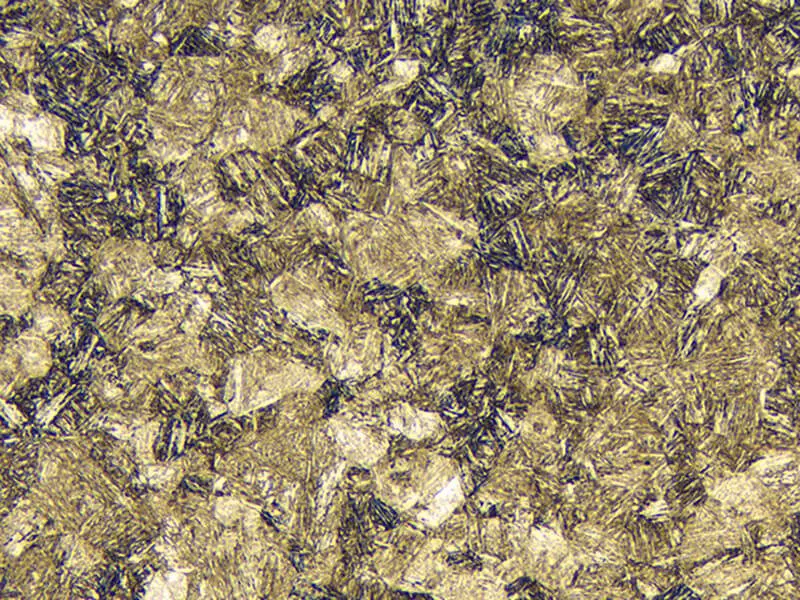 NO VISIBLE GRAIN BOUNDARIES

Martensitic steel where the structure appears after a heat treatment. This it can also be found in exotic non ferrous metals like NiTinol, a Shape Memory titanium/nickel alloy.
SOLID GRAINS WITH VARIOUS COLORS

Solid grains with various colors (hue) like cast aluminum after anodization and viewed with polarized ligth and a lambda plate. Other materials with color etching.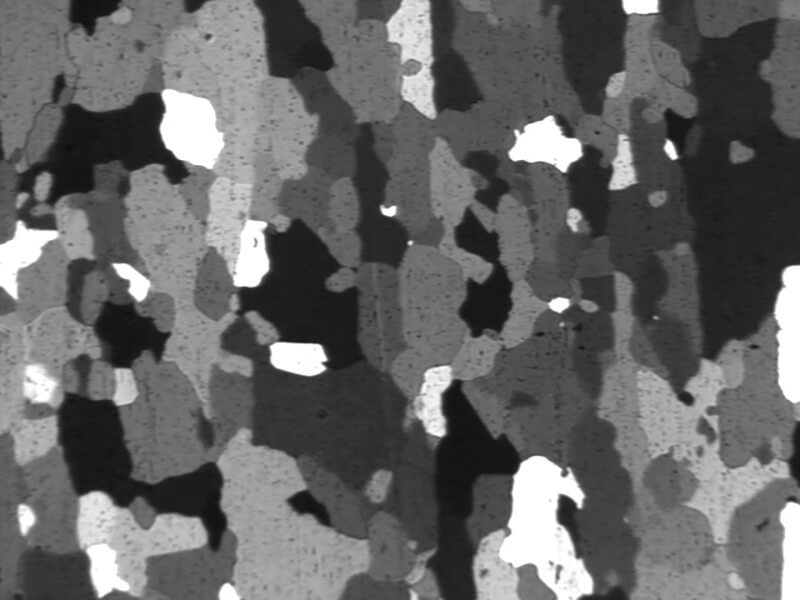 SOLID GRAINS WITH VARIOUS GRAY LEVELS

Examples are aluminum alloy or pure titanium viewed in polarized light without a lambda plate.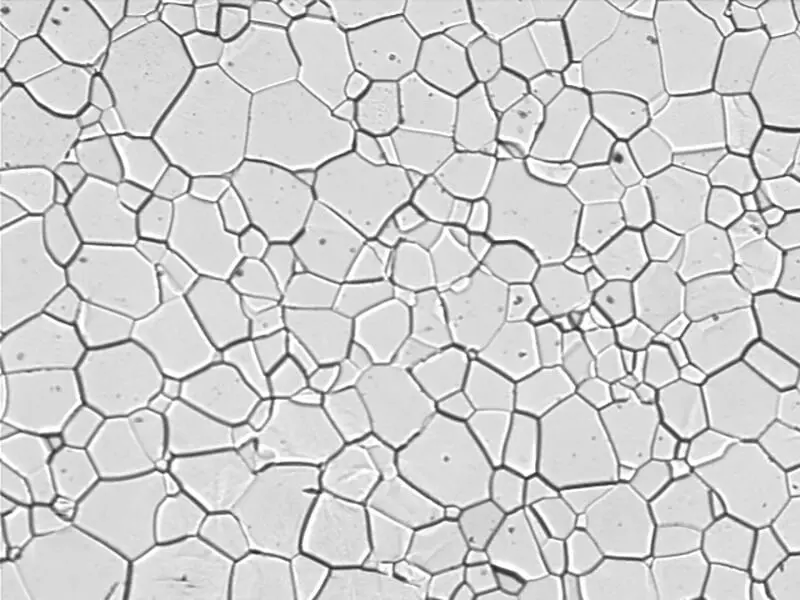 LIGHT GRAINS WITH DARK OUTLINES
Similar to austenitic, ferritic or prior-austenitic grain structures.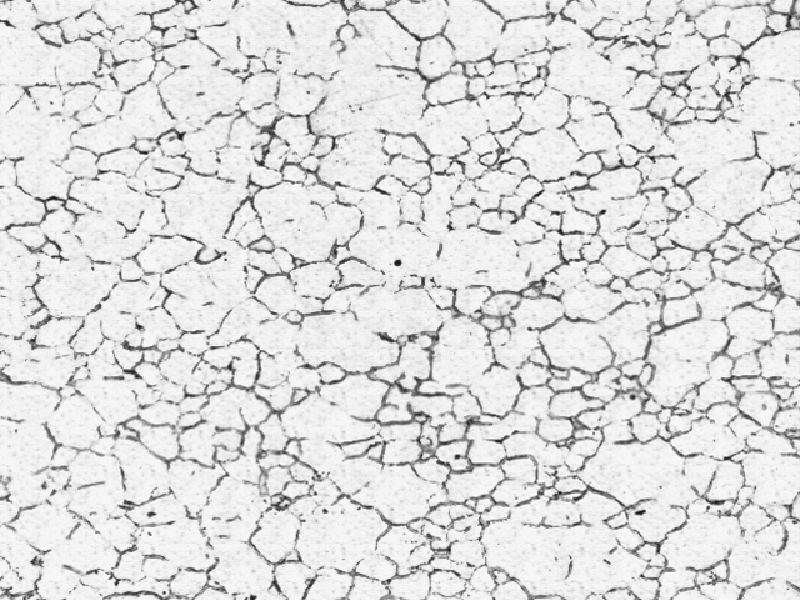 INCOMPLETE GRAINS WITH DARK OUTLINES
Grains found in materials like steel quenched and tempered.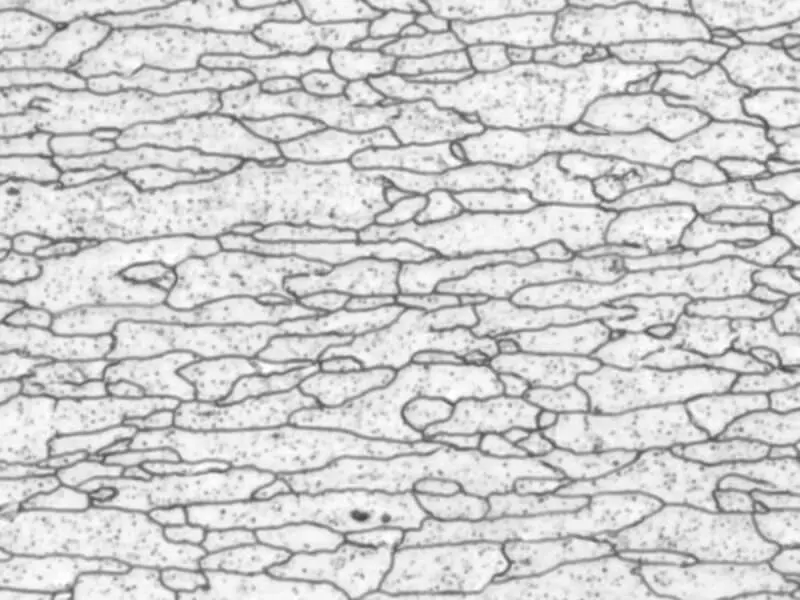 ELONGATED GRAINS WITH DARK OUTLINES
Elongated grains from cold rolled steel.
DUPLEX GRAINS WITH INCLUSIONS AND DARK OUTLINES
Duplex grains exhibiting bimodal grain size. Often found in Nickel based Super alloys.
DARK GRAINS WITH LIGHT PHASE AT BOUNDARIES
High carbon perlitic grains with ferritic boundaries.
LAYER THICKNESS

Allows users to measure the thickness of thin surface layers on metals,
alloys, carbides, and oxides (ASTM B 487). There is a range of different routines,
from one layer of porous coating to multiple layers of different types of coating.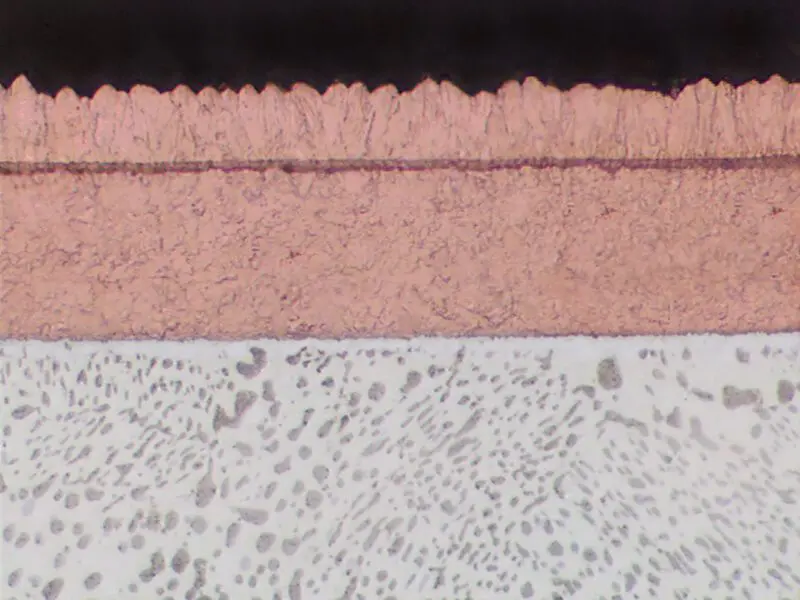 TWO LAYERS OF THE SAME TYPE

For example: Electrodeposition of copper over zinc or magnesium.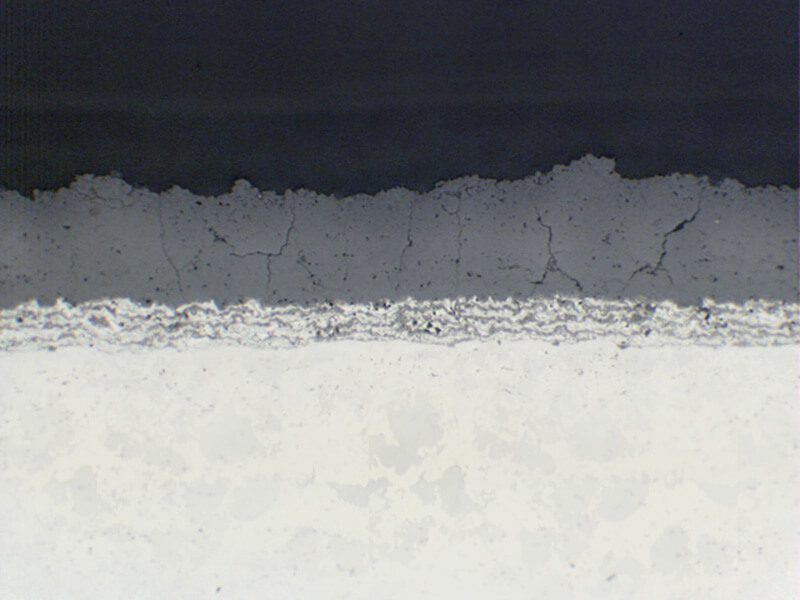 TWO LAYERS OF DIFFERENT TYPES

Typical Thermal spray Barrier Coating (TBC) like Yttria-partially-stabilized zirconia (YSZ) over a bond coat.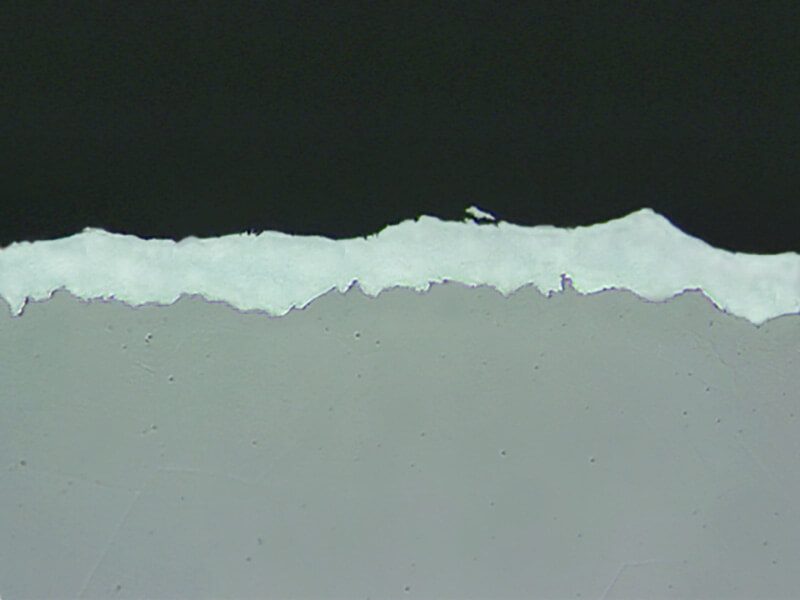 ONE LAYER OF REGULAR COATING

For example: galvanization by a hot dip process allowing diffusion of the zinc in the steel base material.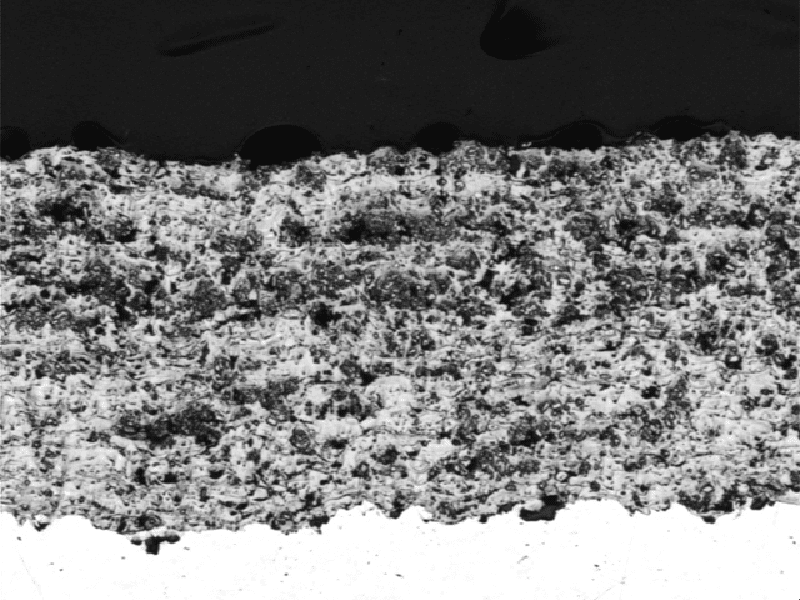 ONE LAYER OF POROUS COATING

Plasma spray with porosity, e.g. osseointegration of metal implant, besides the coating thickness, the percentage of porosity can be calculated.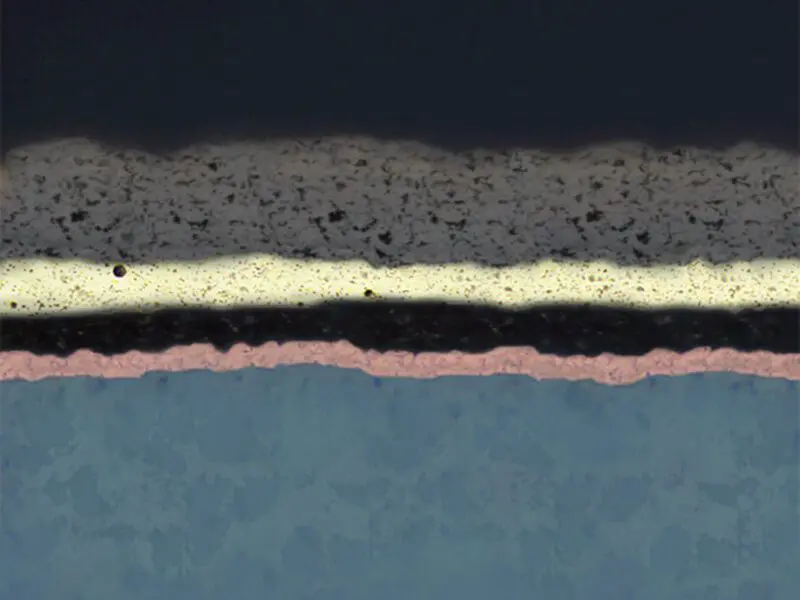 MULTIPLE LAYERS

For example: plasma coating with fractured bond coat. Measures all the layers and the fractured gap.
PARTICLE SIZING

Allows users to reliably assess the size and shape of particles
as small as 0.5 micron. By using optical microscopy this package
offers statistical and individual data on a large sample of particles.
This module contains eight different routines with examples and tutorials.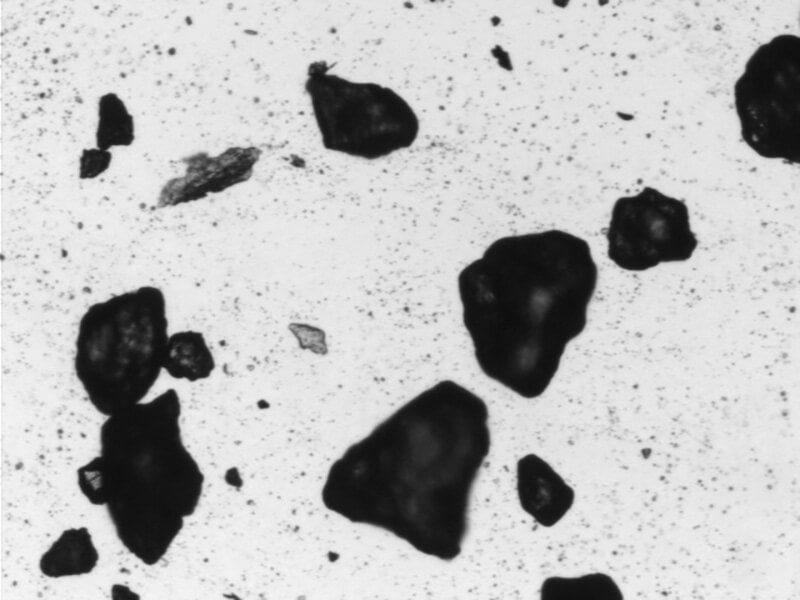 ROUGH PARTICLES

Example: a petrographic polished section or large phase precipitation in a metal matrix.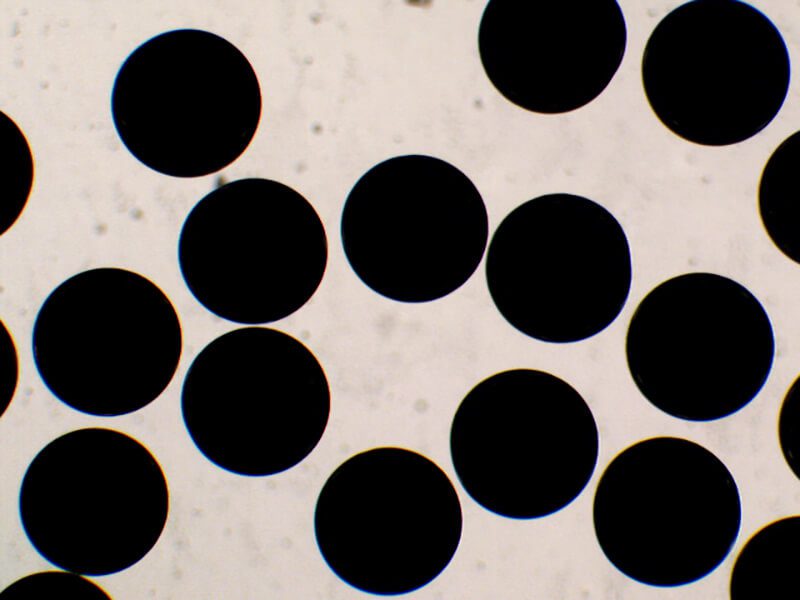 SPHERES

For example plasma spray powder, calibration beads or tungsten fiber reinforced Zr-based bulk metallic glass composite.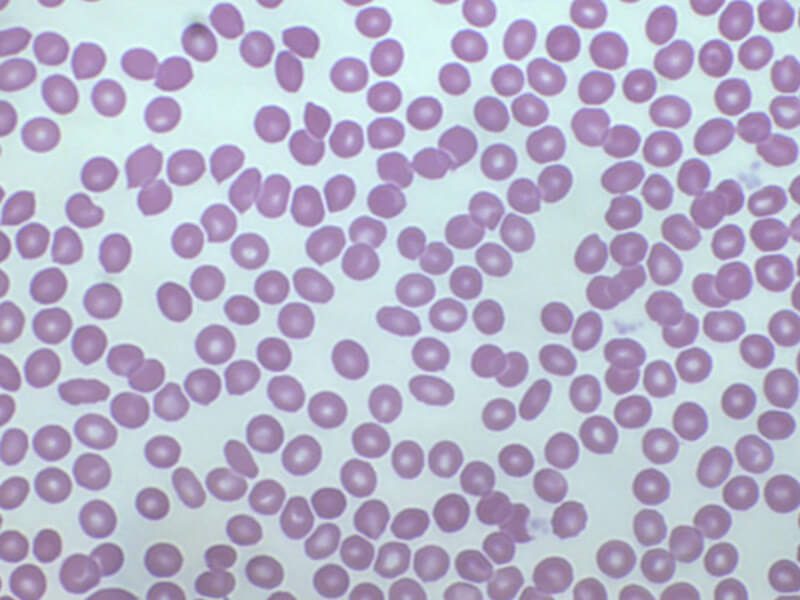 BLOOD CELLS

Blood cells or other life science globules.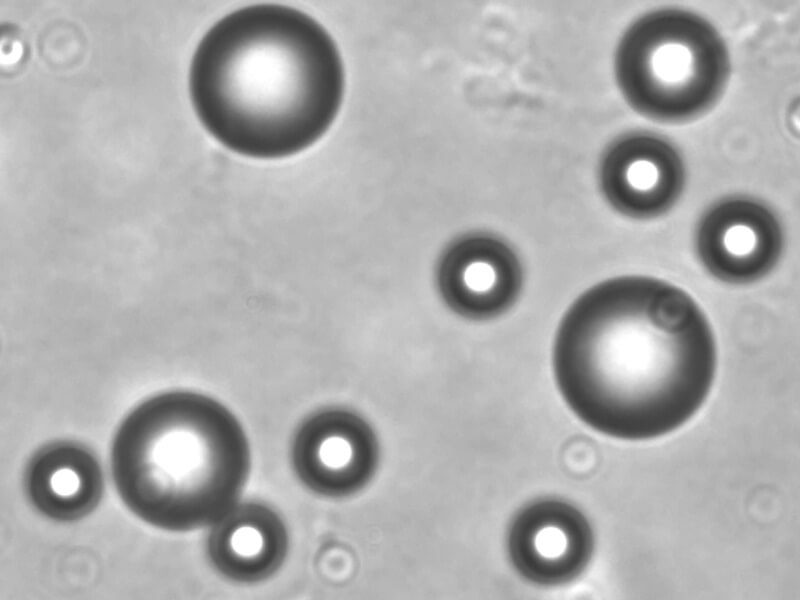 SPHERES IN LIQUID

Spheres in suspension in a liquid, like emulsion in a pharma product.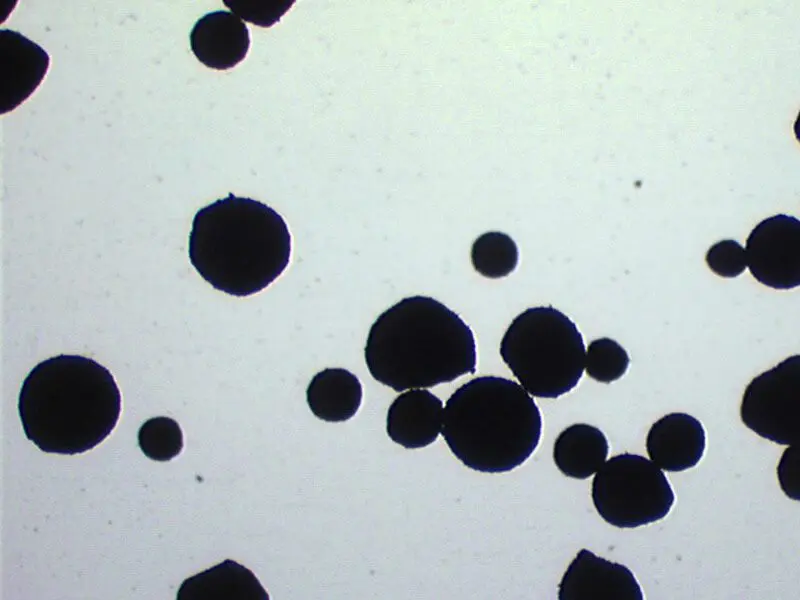 SMOOTH PARTICLES

Example: porosity in powder metal or voids in a casting or loose pharmaceutical API on a slide.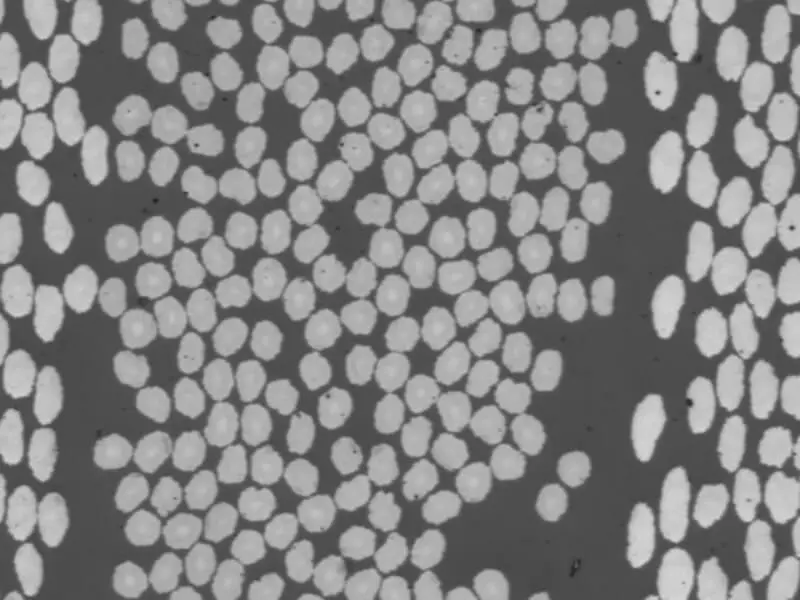 FIBERS CROSS SECTION

Example: in a composite component to identify the degree of orientation of the fibers in the matrix.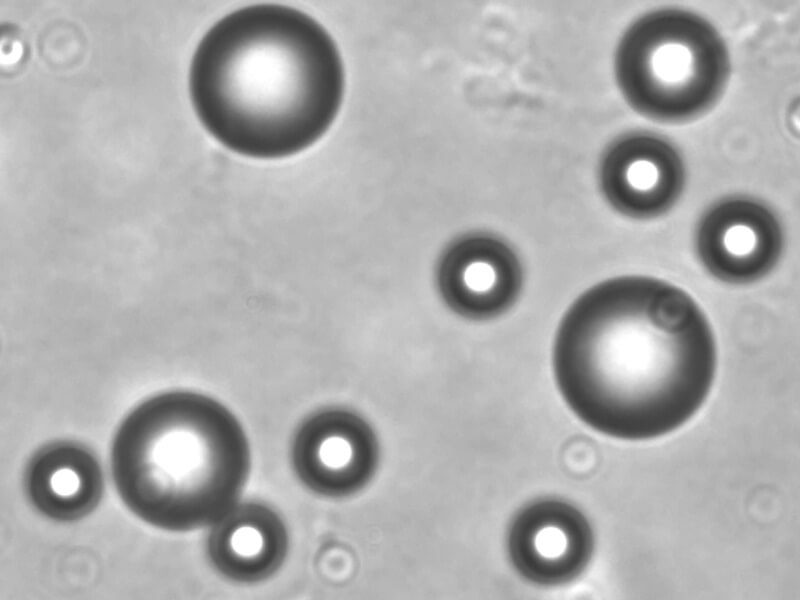 BUBBLES

Example: air bubbles in a tube or pharmaceutical powder in suspension with silicon oil bubbles.
PHASE ANALYSIS

Allows users to count any number of clearly distinguishable
constituents or phases within a microstructure, providing a
statistical estimation of the volume fraction of different phases.
Each module contains a range of different routines, from two
phases in black and white to up to five phases in color.
TWO PHASES

For example, duplex stainless steel.

TWO PHASES IN COLOR

For example, slag or portland cement clinker.
TWO PHASES WITH PARTICLES

For example, silicon constituent in an aluminum matrix.
TWO PHASES IN COLOR WITH PARTICLES

Such as Copper-Nickel alloys with red copper precipitates.
THREE PHASES IN GRAY

For example: petrographic sample, mineral.
THREE PHASES IN GRAY WITH PARTICLES

For example: TiB2 particles in an aluminum matrix.
THREE PHASES IN COLOR

Typically found in hardening coatings for applications like off-shore drilling.
THREE PHASES IN COLOR WITH PARTICLES

For example: heavy Tungsten (W) alloy in a matrix.
UP TO FIVE PHASES IN GRAY
For example: composite in polarized light without lambda plate.
UP TO FIVE PHASES IN COLOR
For example: automotive semi-metalic brake pad.
Aluminum 

And

 Magnesium Alloys

 
Allows users to perform dendrite cell spacing (DCS), 
average percent eutectic and mean linear dendrite spacing (MLDS) 
for all magnifications and camera resolutions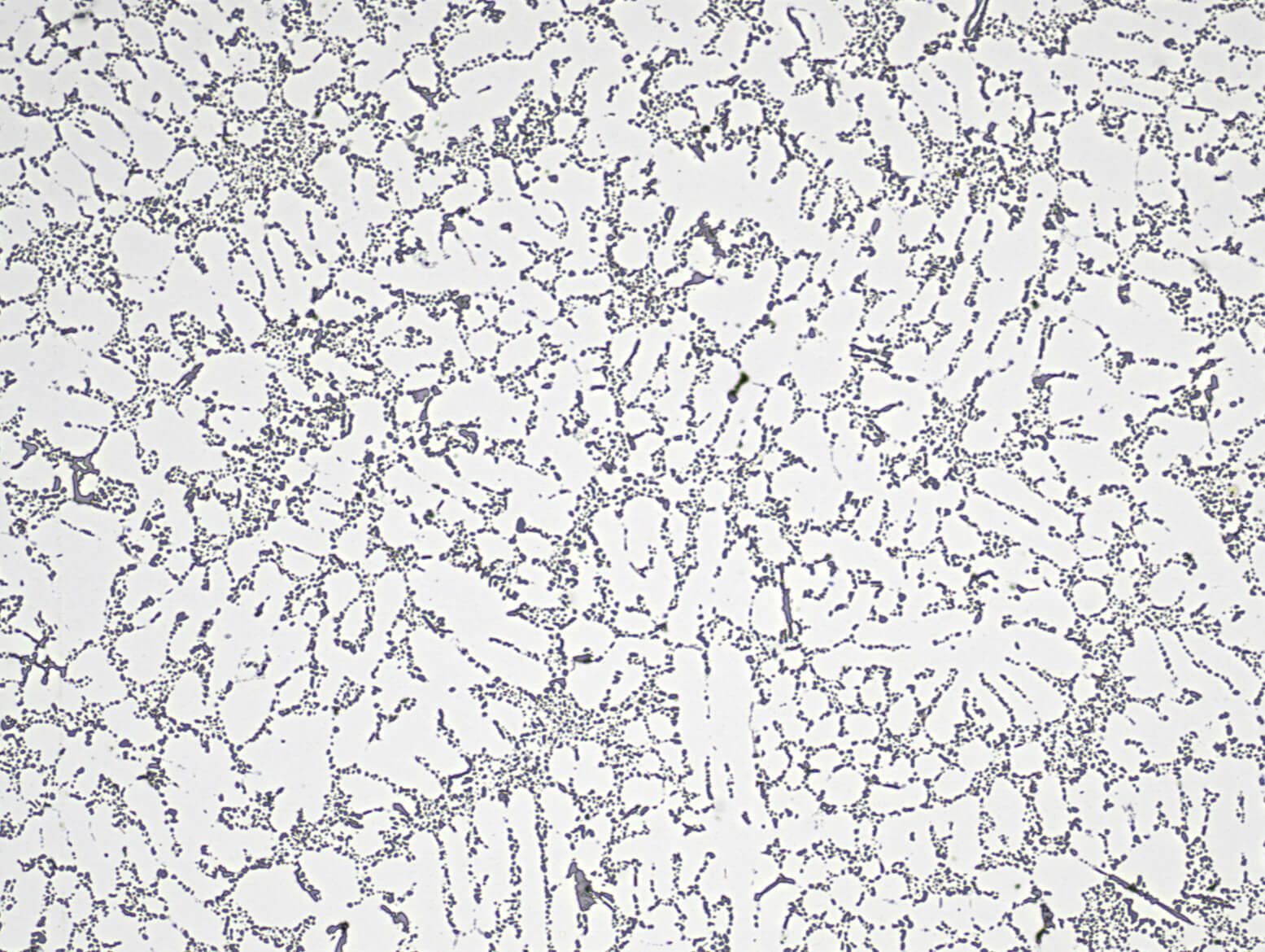 MEAN LINEAR DENDRITE SPACING
Example: cast aluminum alloy with dendritic and eutectic structures.