GRAIN AND CELL SIZE
This image analysis Application Package allows you to measure grain intercept, intercept counts, intersection counts, grain boundary length, and grain areas in accordance with ASTM E 112, ASTM E 930, and ASTM E 1382 methods, with validation using the Heyn method.
NO VISIBLE GRAIN BOUNDARIES
Martensitic steel where the structure appears after a heat treatment. This it can also be found in exotic non ferrous metals like NiTinol, a Shape Memory titanium/nickel alloy.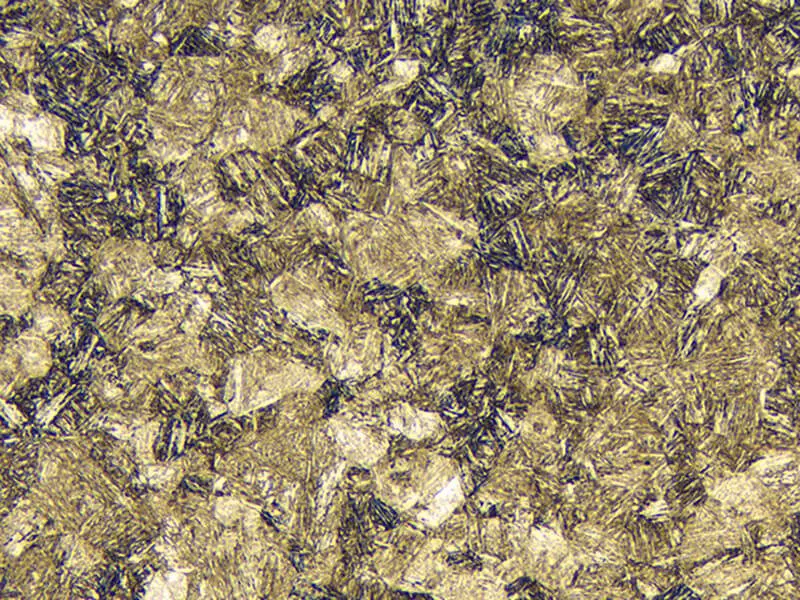 SOLID GRAINS WITH VARIOUS COLORS
Solid grains with various colors (hue) like cast aluminum after anodization and viewed with polarized light and a lambda plate. Other materials with color etching.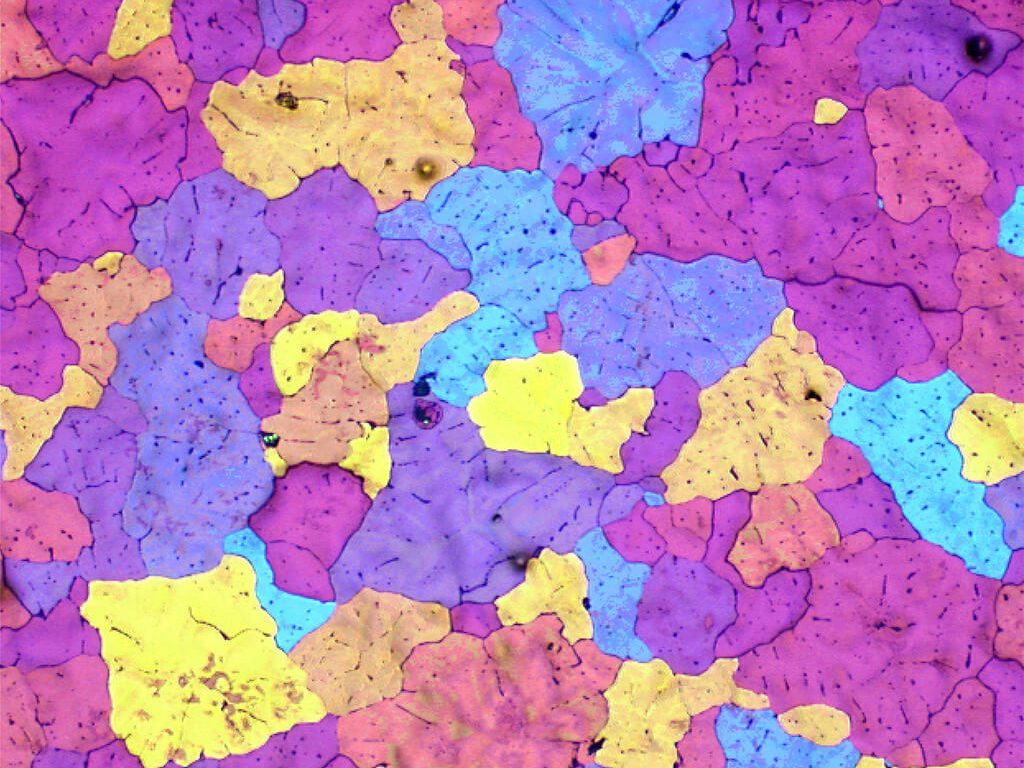 Medium-carbon ferrite/pearlite
In medium-carbon steel the pearlite intensity variation makes it difficult separate the pearlite from the ferrite. A special Clemex algorithm allows to distinguish these phases in a single step.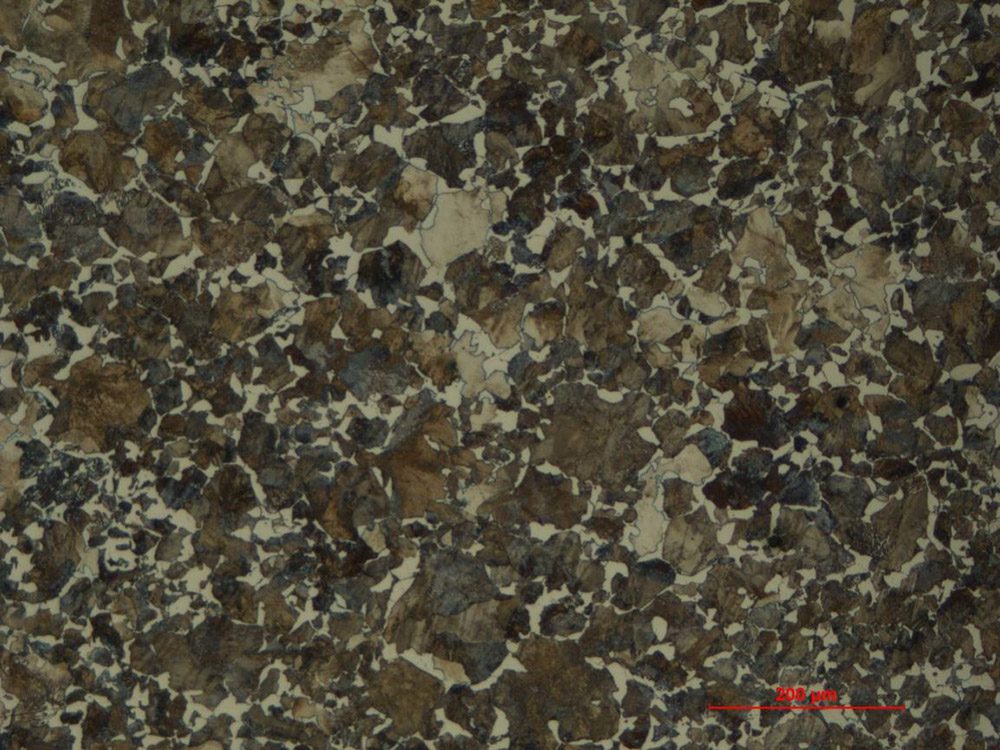 AUSTENITIC STEEL
Grain boundaries with etching stains can easily be detected. A special Clemex algorithm was developed to exclude the detected stains from the grain size measurements.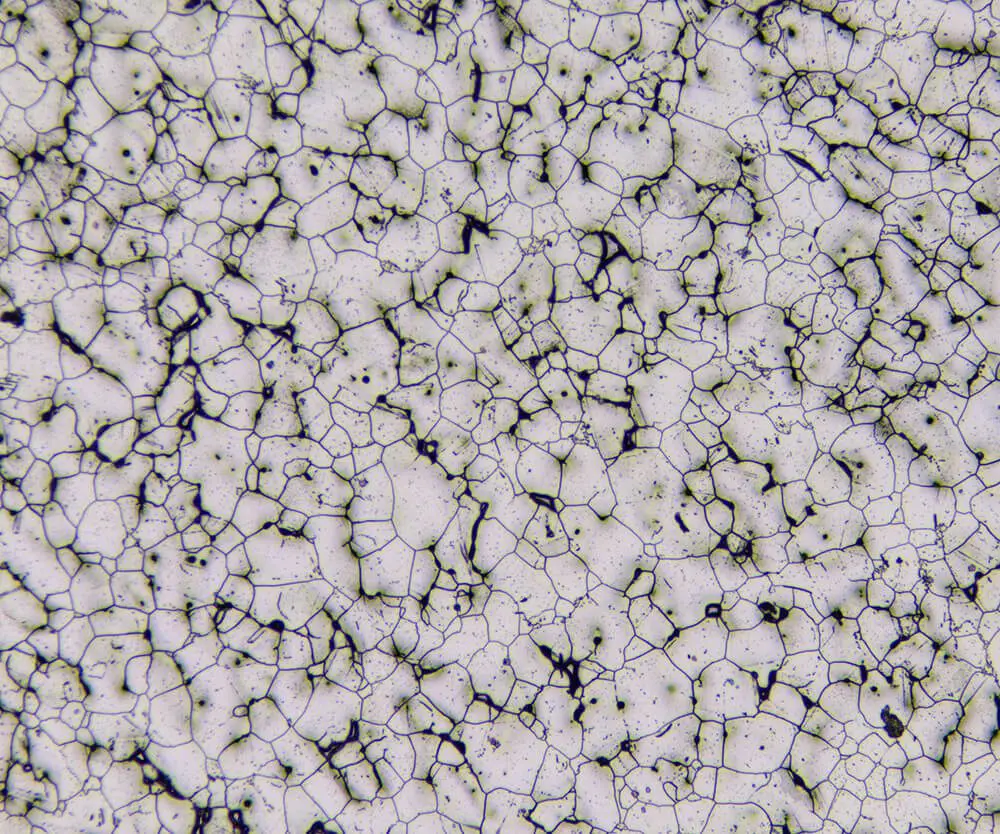 SOLID GRAINS WITH VARIOUS GREY LEVELS
Examples are aluminum alloy or pure titanium viewed in polarized light without a lambda plate.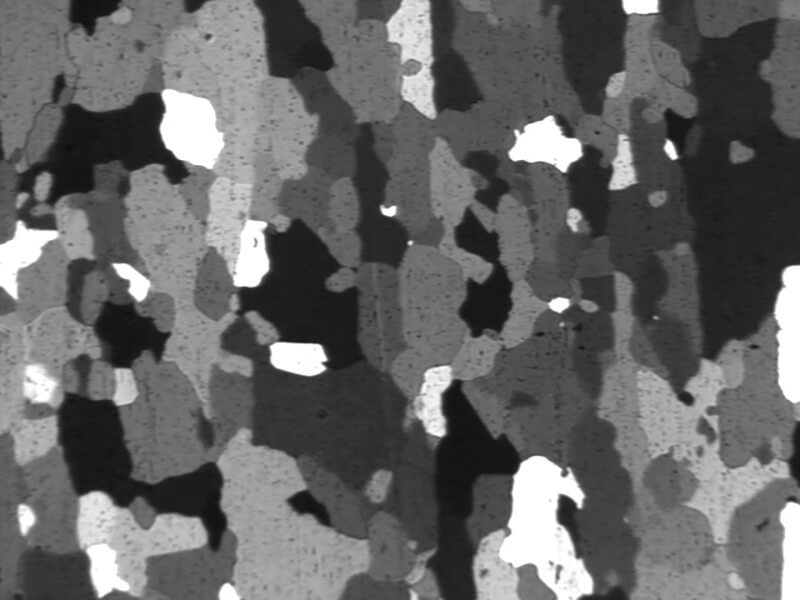 LIGHT GRAINS WITH DARK OUTLINES
Similar to austenitic, ferritic or prior-austenitic grain structures.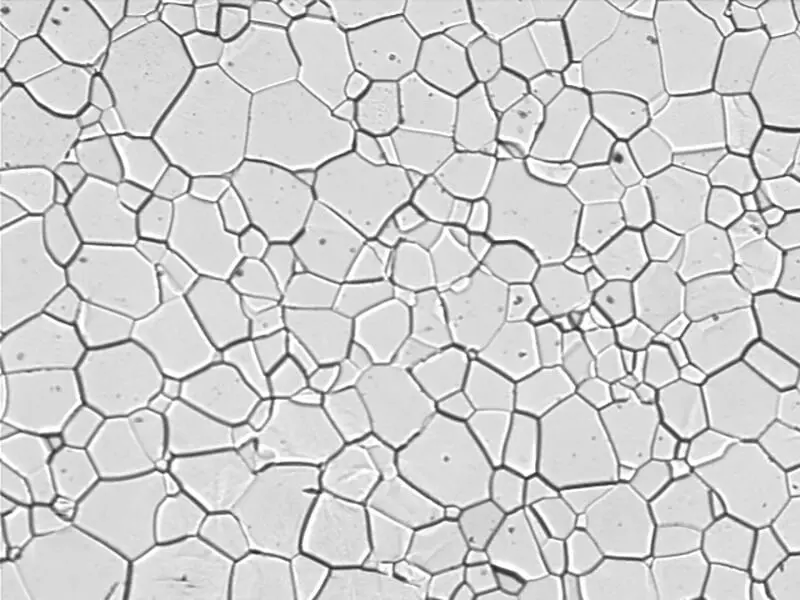 INCOMPLETE GRAINS WITH DARK OUTLINES
Grains found in materials like steel quenched and tempered.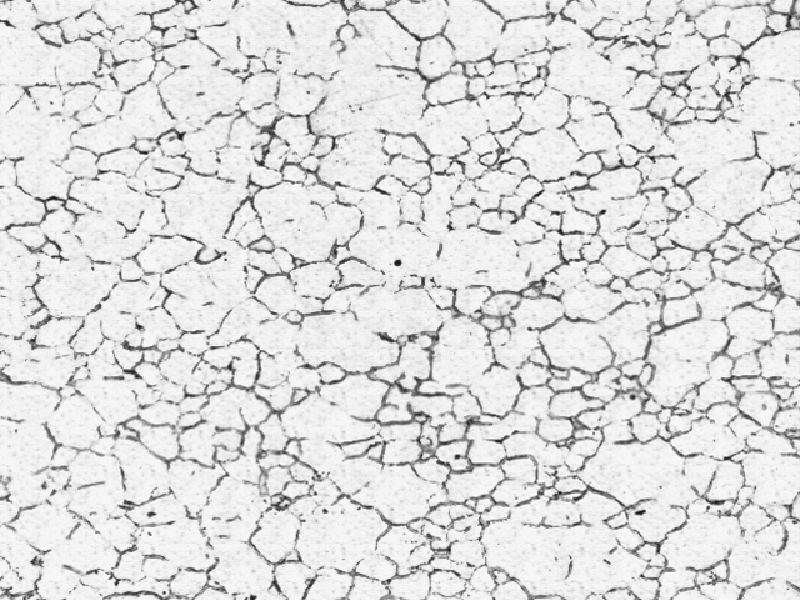 ELONGATED GRAINS WITH DARK OUTLINES
Elongated grains from cold rolled steel.