LAYER THICKNESS
This image analysis Application Package allows users to measure the thickness of thin surface layers on metals, alloys, carbides, and oxides (ASTM B 487). There is a range of different routines, from one layer of porous coating to multiple layers of different types of coating.
TWO LAYERS OF THE SAME TYPE
For example: Electrodeposition of copper over zinc or magnesium.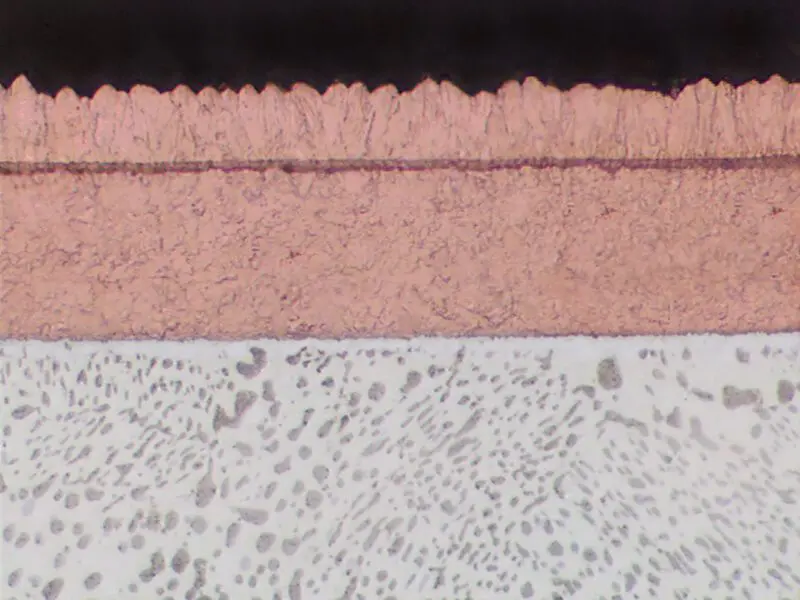 TWO LAYERS OF DIFFERENT TYPES
Typical Thermal spray Barrier Coating (TBC) like Yttria-partially-stabilized zirconia (YSZ) over a bond coat.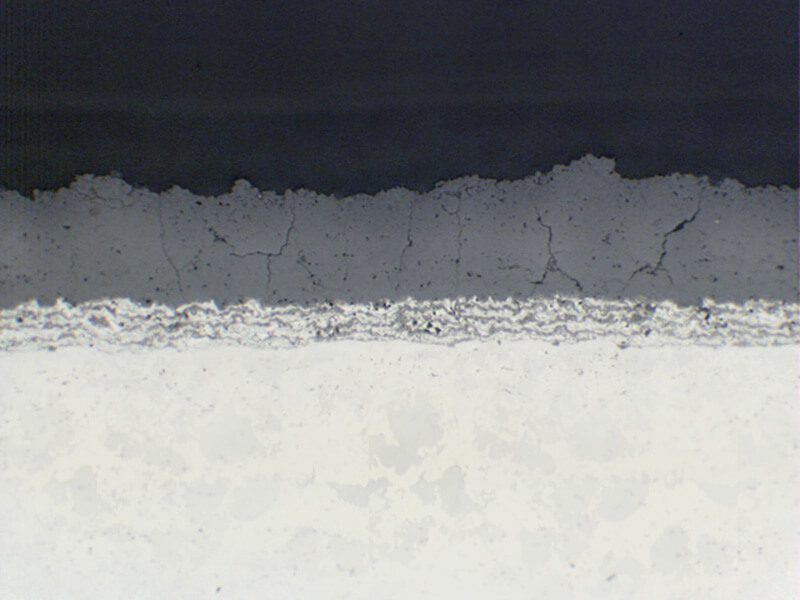 ONE LAYER OF REGULAR COATING
For example: galvanization by a hot dip process allowing diffusion of the zinc in the steel base material.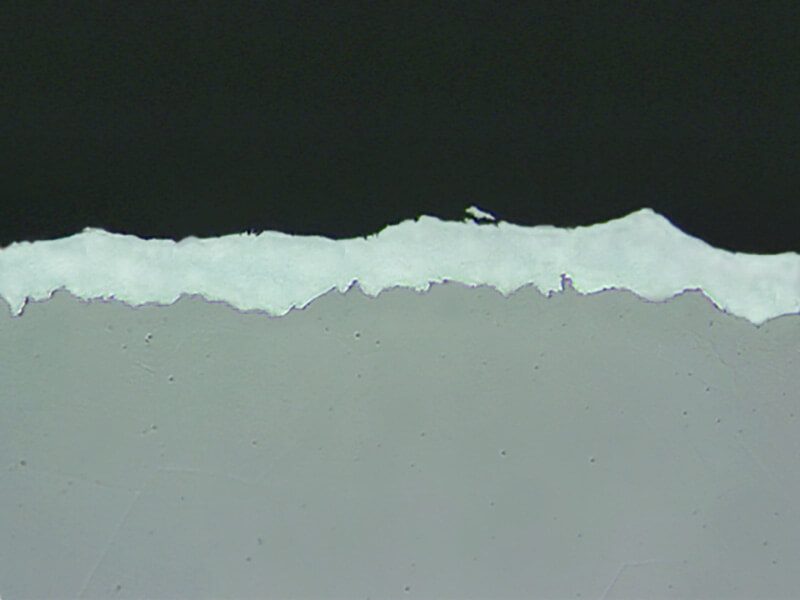 ONE LAYER OF POROUS COATING
Plasma spray with porosity, e.g. osseointegration of metal implant, besides the coating thickness, the percentage of porosity can be calculated.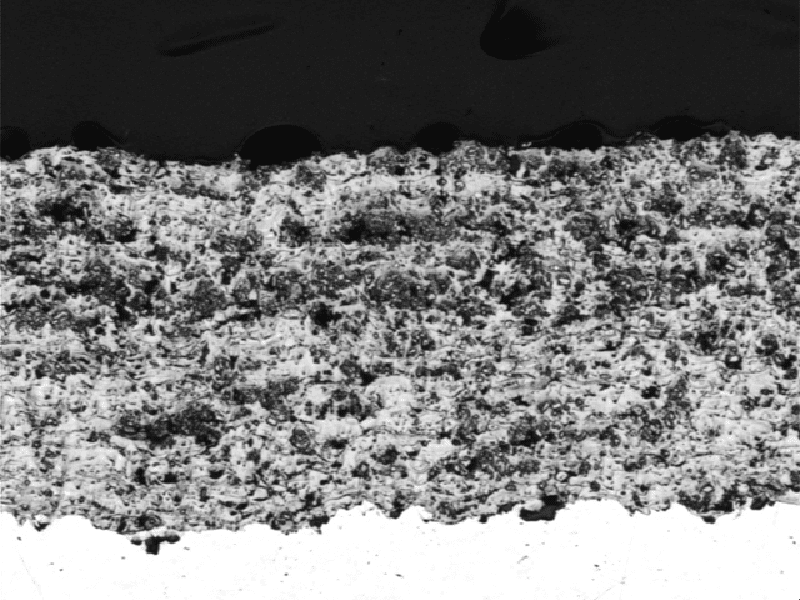 MULTIPLE LAYERS
For example: plasma coating with fractured bond coat. Measures all the layers and the fractured gap.