AUTOMATED MICRO/MACRO HARDNESS TESTERS
Clemex distributes several models of hardness testers as part of its turnkey systems, covering test loads from 1 gf to 62.5 kgf. Flexible solutions are offered for Vickers, Knoop and Brinell testing, with a range of automation and magnification options.
Clemex CMT Load Cell Hardness Tester
The Clemex CMT LC Hardness Tester combines two worlds: hardness testing and microscopy. The integrated load cell features the full micro range of Vickers and Knoop test loads from 1 gf up to 62.5 kgf for small Brinell hardness testing. Controlled by the Clemex CMT software you can easily upgrade to Clemex Vision and turn your hardness test into a microscope: profit from the powerful image analysis software and analyze e.g. the grain size or layer thickness additionally to the hardness tests.
Test loads applied by load cell technology
Computer controlled motorized turret
Auto focus
Four objectives; 5x, 10x, 20x and 40x
Two indenters included: Vickers, Micro Vickers, Knoop and/or Brinell
One hardness test block included (approx.: 700 HV)
Automatic loading and unloading
Software interfaced loading: 1 gf to 62.5 kgf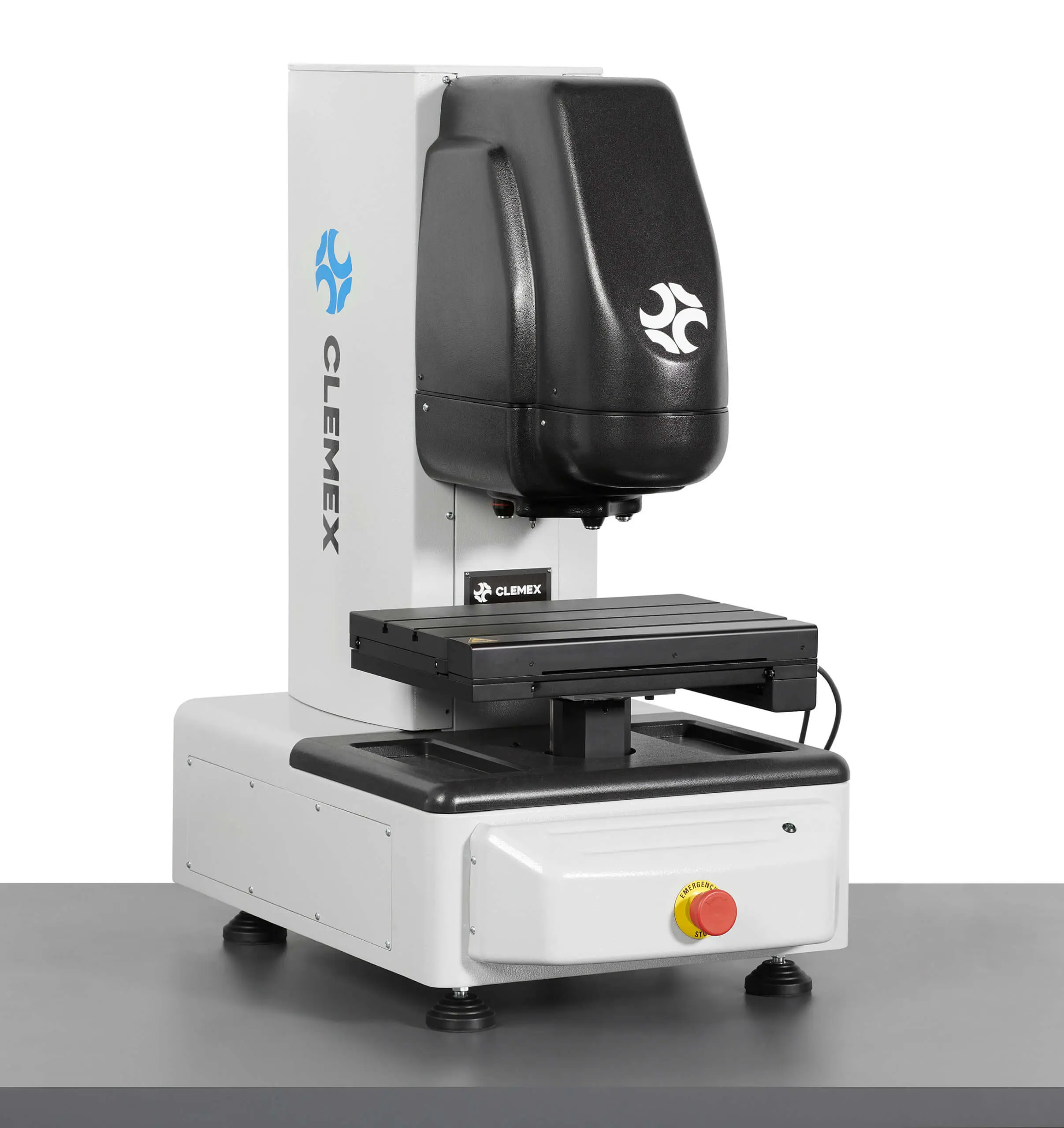 ONE FOR ALL LEVELS
You have alternating operators at one machine? The fully automatic version with auto-focus limits the operator influence and delivers repeatable and reproducible test results. Just press start & leave the rest to your testing system.
LOAD CELL TECHNOLOGY
With an integrated load cell the hardness tester performs according to a wide range of ISO / ASTM Standards with "closed loop" control. Results are therefore not affected by any structural deflection, misalignment, or vibration (no overshoot). It is further designed for easy testing of e.g. CHD traverses as well as high-sophisticated patterns.
TURN IT INTO A MICROSCOPE
Profit from the powerful Clemex software for image analysis and turn your hardness tester into a microscope! Just upgrade the software and easily analyze the microstructure of your sample with the camera of your hardness tester. Contact our experts for further information.
Test Load Type A
Computer controlled motorized turret
LCD touch screen
Three objectives; 2.5X , 10X and 40X (fourth objective optional)
One Vickers or Knoop indenter included.
One hardness test block included (approx.: 700 HV)
Automatic loading and unloading
Software interfaced loading dial; 5 gf to 1000 gf
RS-232 (9 – 25 pins), control cable
Dwell time 5 – 99 sec.
Stabilized DC controlled lamp source
Test Load Type B
Computer controlled motorized turret
LCD touch screen
Four objectives; 2.5X , 10X, 20X and 40X
One Vickers indenter included
One Knoop indenter included
One hardness test block 700HV – 700HK @ 500 gr.
Automatic loading, duration and unloading
Software interfaced loading dial; 1g to 2000g
Load duration, 5 – 99 sec.
Stabilized DC controlled lamp source
Computer controlled motorized turret
LCD touch screen.
Three objectives; 2.5X , 10X and 20X (fourth objective optional).
One Vickers diamond indenter
One hardness test block included (approx.: 700HV)
Automatic loading, duration and unloading
Software interfaced loading dial; 0.3 kgf to 30 kgf
RS-232 (9 – 25 pins), control cable
Dwell time 5 – 99 sec.
Stabilized DC controlled lamp source
Single indenter with motorized load control
Computer controlled motorized turret
LCD Digital screen
Three objectives; 2.5X, 10X and 40X (fourth objective optional)
One Vickers indenter included
One hardness test block included (approx.: 700 HV)
Automatic loading and unloading
Motorized load (software control); 10g to 2000g.
Built-in fast autofocus drive
RS-232 (9-25 pins), control cable
Dwell time 5 – 99 sec
Stabilized DC controlled lamp source
Dual indenter with motorized load control
Computer controlled motorized turret
LCD Digital screen
Three objectives; 2.5X, 10X and 40X (fourth objective optional)
One Vickers indenter included
One Knoop indenter included
One hardness test block included 700HV – 700HK @ 500 gr.
Automatic loading and unloading
Motorized load (software control); 10 gf to 2000 gf
Built-in fast autofocus drive
RS-232 (9-25 pins), control cable
Dwell time 5 – 99 sec
Stabilized DC controlled lamp source