Mean Linear Dendrite Spacing for Cast Alloys
Accurate and repeatable DAS measurement techniques for alloy microstructures using image analysis. Read about the new automated method of measuring microstructural fineness available in Clemex Vision.
ACCURATE, REPRODUCIBLE AND CONSISTENT
The new automated method for measuring micro structural fineness using image analysis allows increased data collection, better measurement representation, and less measurement process time.
increased data collection
MLDS is an approach based on an image analysis routine which automatically detects dendrites, superimposes a set of concentric circles and exports measurements of overlapped features.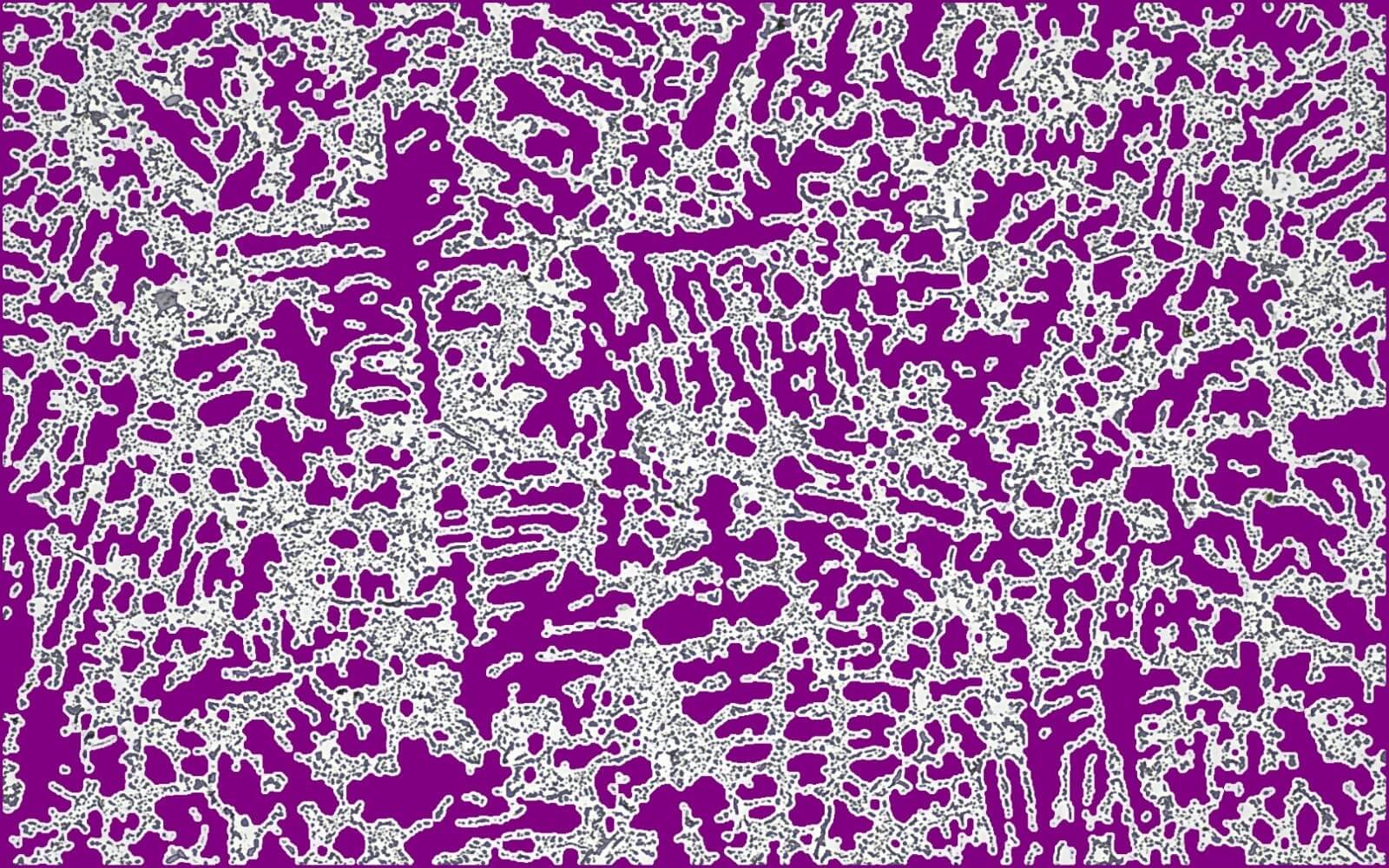 better measurement representation
Circles are segmented and measured in a way that is universal for all microscope magnifications and camera combinations. The use of a single routine for different situations minimizes operator errors.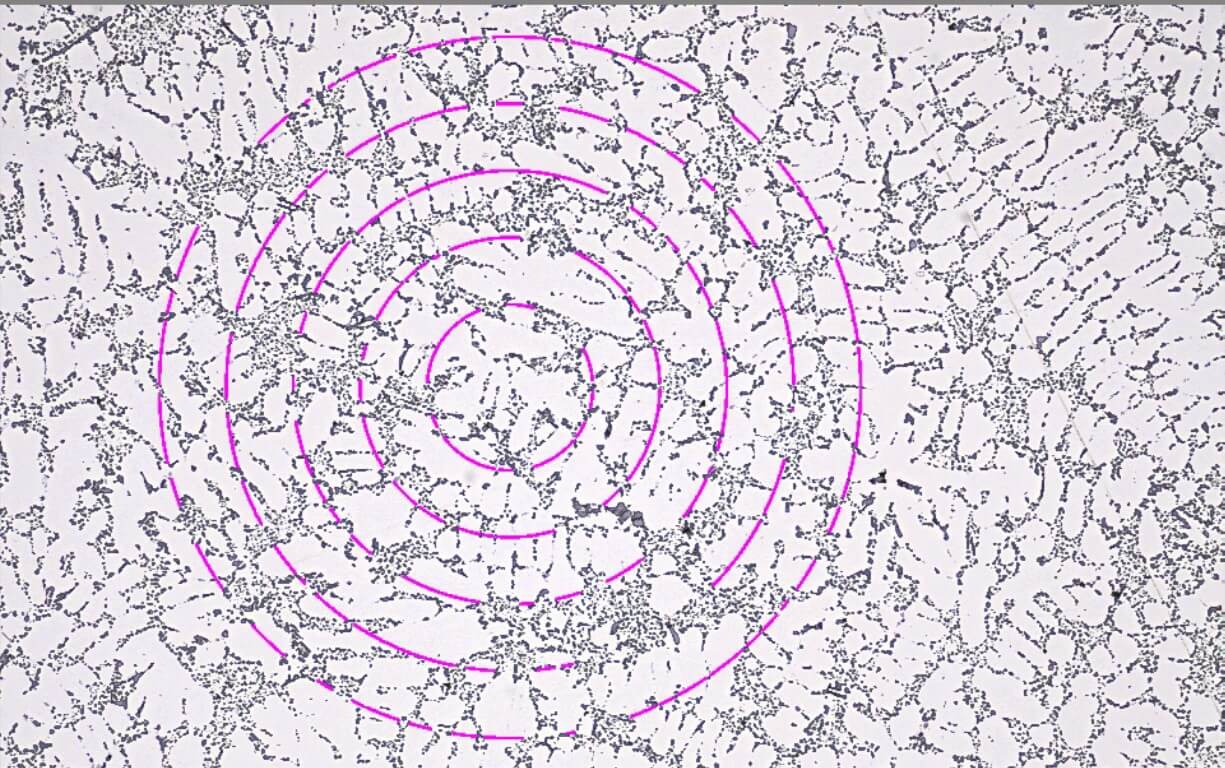 less measurement process time
The automated method has been proved to be 16 times faster than the traditional manual method. Furthermore, increased data collection produces a statistically significant result.