Mean Linear Dendrite Spacing for Cast Alloys
Accurate and repeatable DAS measurement techniques for alloy microstructures using image analysis. Read about the new automated method of measuring microstructural fineness available in Clemex Vision PE.
ACCURATE, REPRODUCIBLE AND CONSISTENT
The new automated method for measuring microstructural fineness using image analysis allows increased data collection, better measurement representation, and less measurement process time.
increased data collection
MLDS is an approach based on an image analysis routine which automatically detects dendrites, superimposes a set of concentric circles and exports measurements of overlapped features.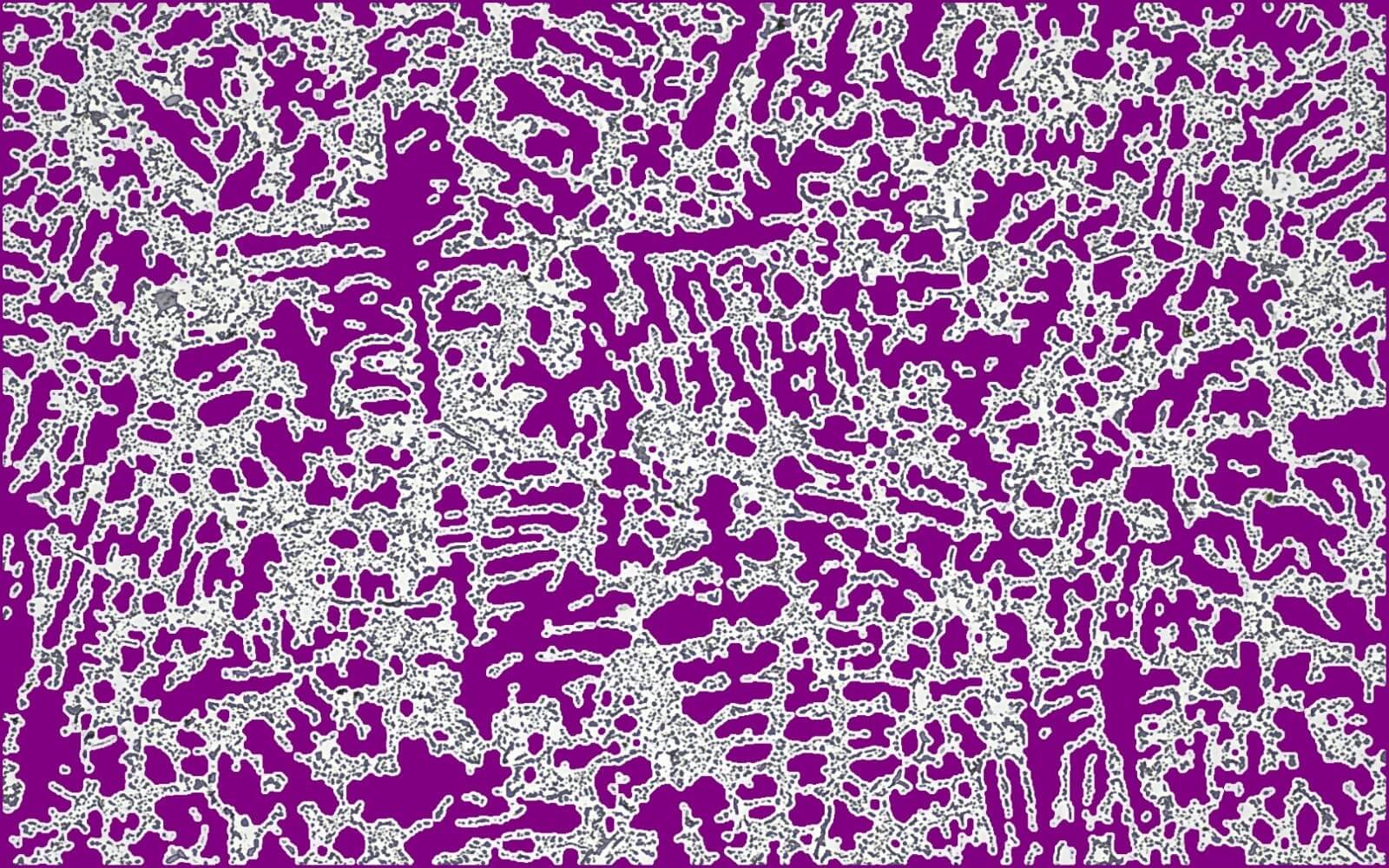 better measurement representation
Circles are segmented and measured in a way that is universal for all microscope magnifications and camera combinations. The use of a single routine for different situations minimizes operator errors.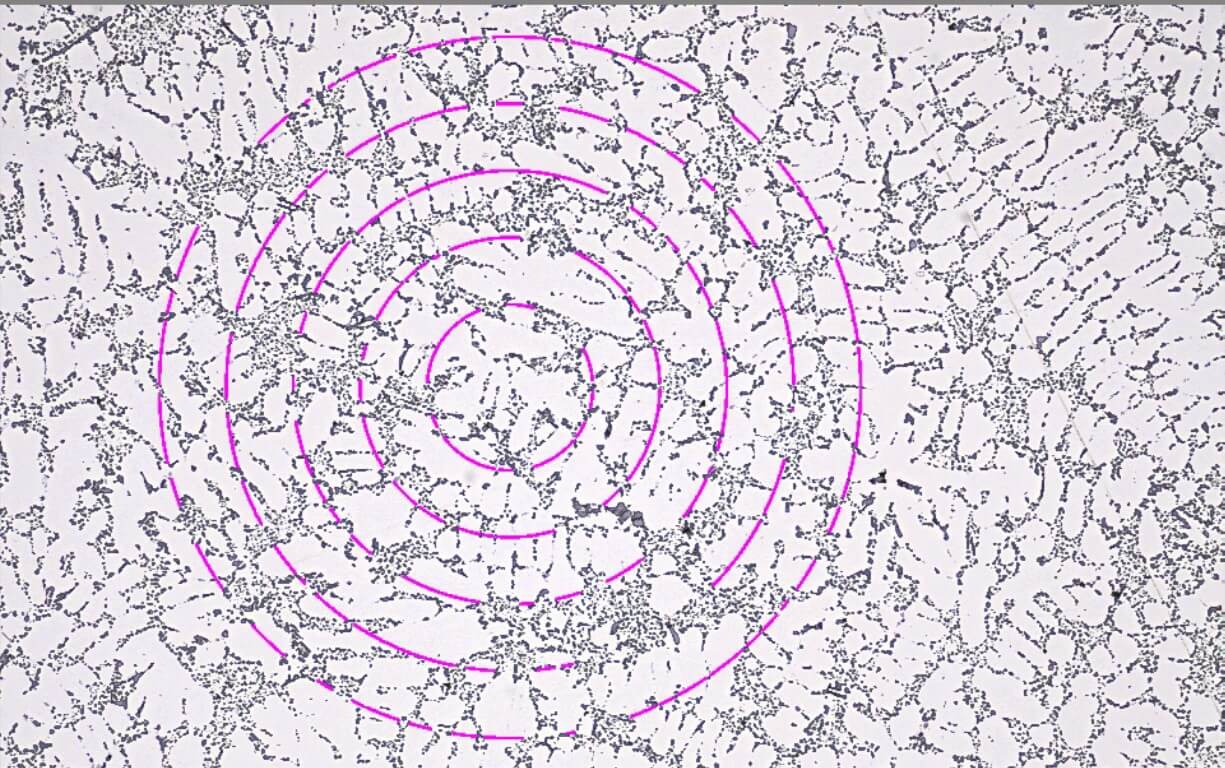 less measurement process time
The automated method has been proved to be 16 times faster than the traditional manual method. Furthermore, increased data collection produces a statistically significant result.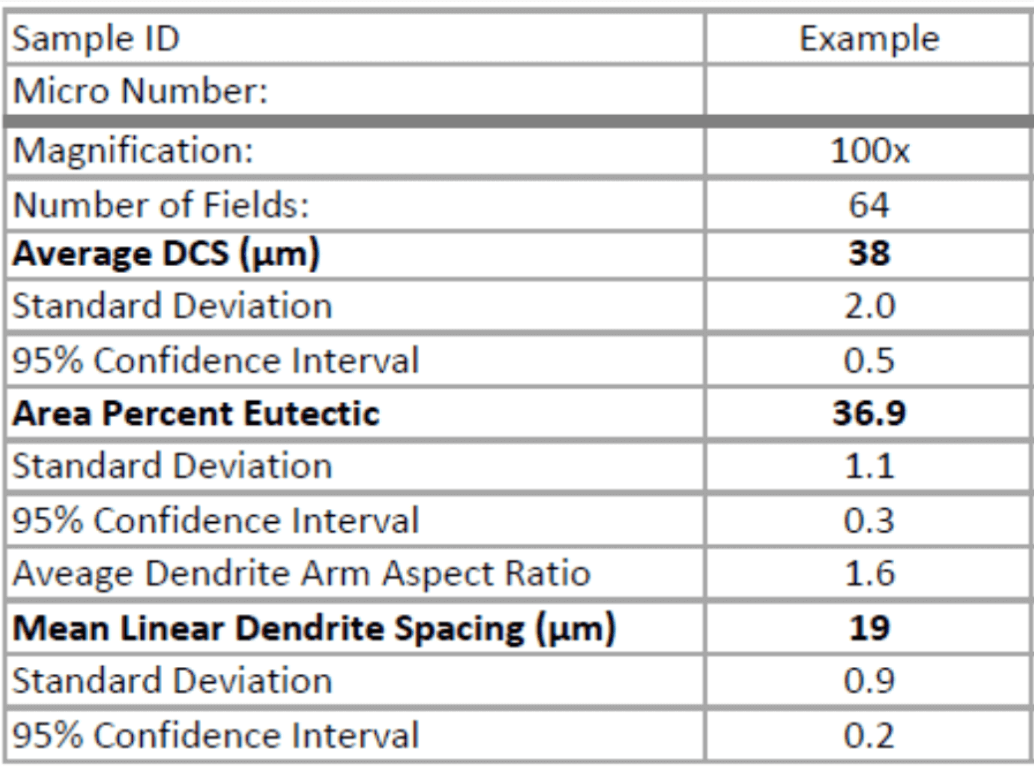 How can I start using the new DAS method?
The new Martensitic instruction is now available in Clemex Vision. Customers with active Vision PE or Vision Lite Clemex Care contracts can simply ask for a free update which will automatically include the new module. This module is also included with any Clemex Care renewal or software purchase*.
EXISTING USERS
Customers with a valid license can simply update their software and start using the new instruction in the Toolbox
NEW USERS
If you wish to use the new DAS method you will need to install Clemex Vision PE or Vision Lite
*If you have Vision Lite, the purchase must include the Grain Size Application Package.