Image Analysis for Pharma & Medical Industry
For pharmaceutical laboratories, accuracy of particle measurement is of critical importance when assessing active ingredients in dry powder medication. Drug concentration, dissolution and release rate are affected not only by particle size but also shape. Biopharmaceutical and medical device manufacturers seeking compliance with USP 788-789 for particle count testing are using our systems for fast and reliable scanning of membrane filters.
Automated image analysis allows research and quality control scientists to process an unlimited number of particles, giving real-time access to statistically significant results for each category of particle, whether circular, flake- or needle-like (acicular), ranging from 0.5 to 1000 microns. User Management module is included with our software to conform with 21 CFR Part 11 requirements.
APPLICATIONS
Our image analysis software is exceptionally flexible, allowing for any number of distinct routines to be run on the same system. These routines come packaged as a library of existing applications or can be developed by our applications specialists.
Image Analysis Applications for Pharmaceutical Particles
Distinguish bubbles from glycerin and isolate air bubbles from oil bubbles
Measure size, shape, count and area percent of e.g. glycerin and mineral oil
Separate agglomerated and touching objects, area, length and width of particles in dispersing liquid
Length and count of particles on membrane (USP-788)
Size and shape of elongated particles, area in pharmaceutical powder
CUSTOM IMAGE ANALYSIS
Powerful automated image analysis solution bundled with an exceptional range of computer vision functions.
More >>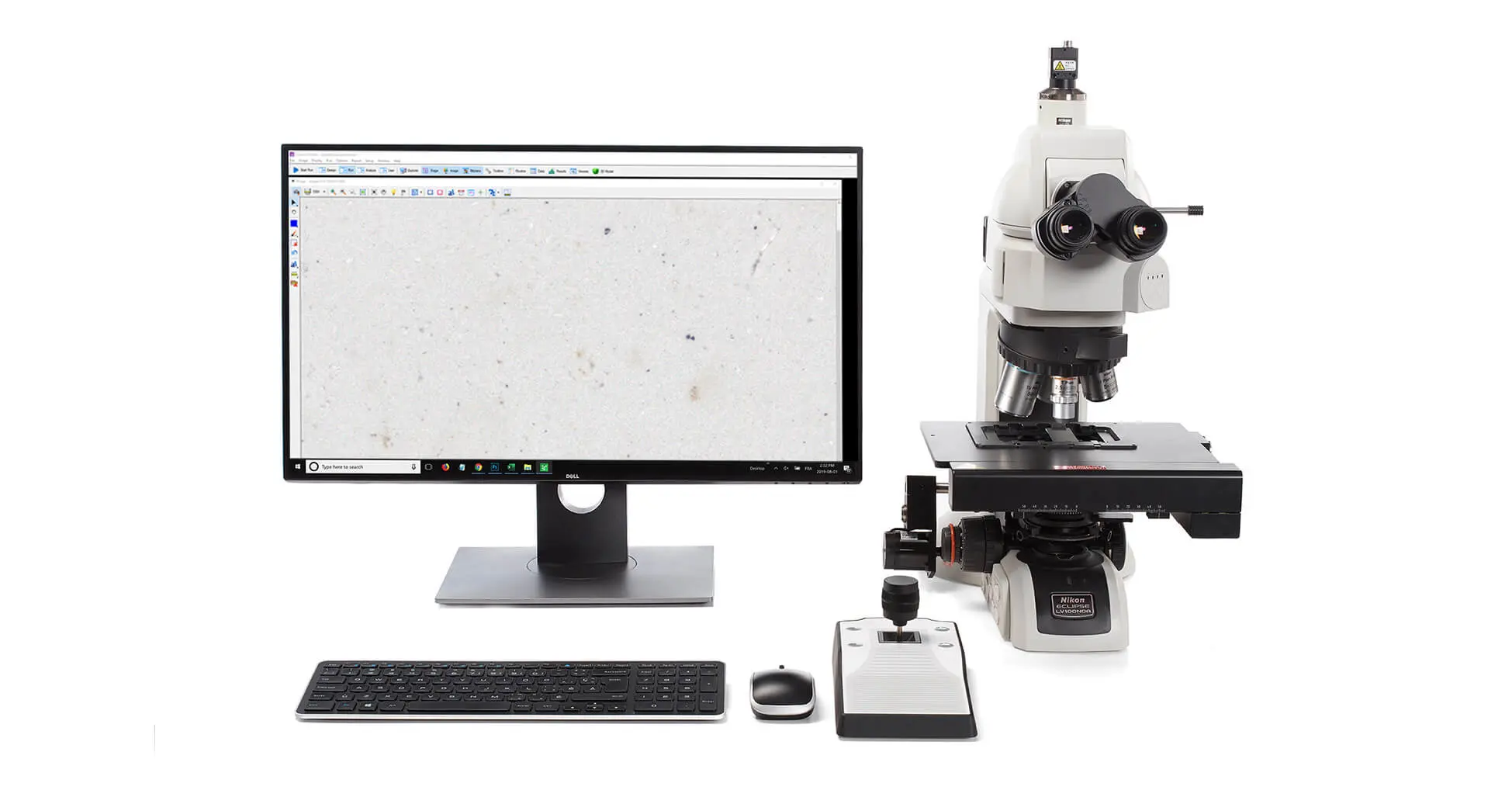 CLEANLINESS ANALYSIS
An efficient solution for automated measurement and classification of particles. Analyze contamination levels on filters and wafers in accordance with ISO, VDA and IEST standards.
More >>