Observations and Trends
After a two-year slowdown in tradeshows due to the pandemic, Clemex was once again present at the Advanced Materials & Nanotechnology Show.
Observations by Clemex staff at the show confirmed a fast moving trend where nanoscale structure and chemistry information of materials is of increasing importance in advanced materials research and simulations. Electron microscopy is well positioned to provide such information and we noted that all major Electron Microscope suppliers were present at the booth.
Companies in all fields are seeking more seamless automation and this is true for labs with a typical "sample prep – image capture – measurement" workflow. Clemex was very glad to present their new products that fit well into this Industry 4.0 trend. Showcased at the MS&T show were the Clemex CMT LC, an automated all-in-one micro and macro hardness tester and Clemex Studio, a simplified platform for image segmentation.
Below are some images from the Clemex booth. Well done, sales team!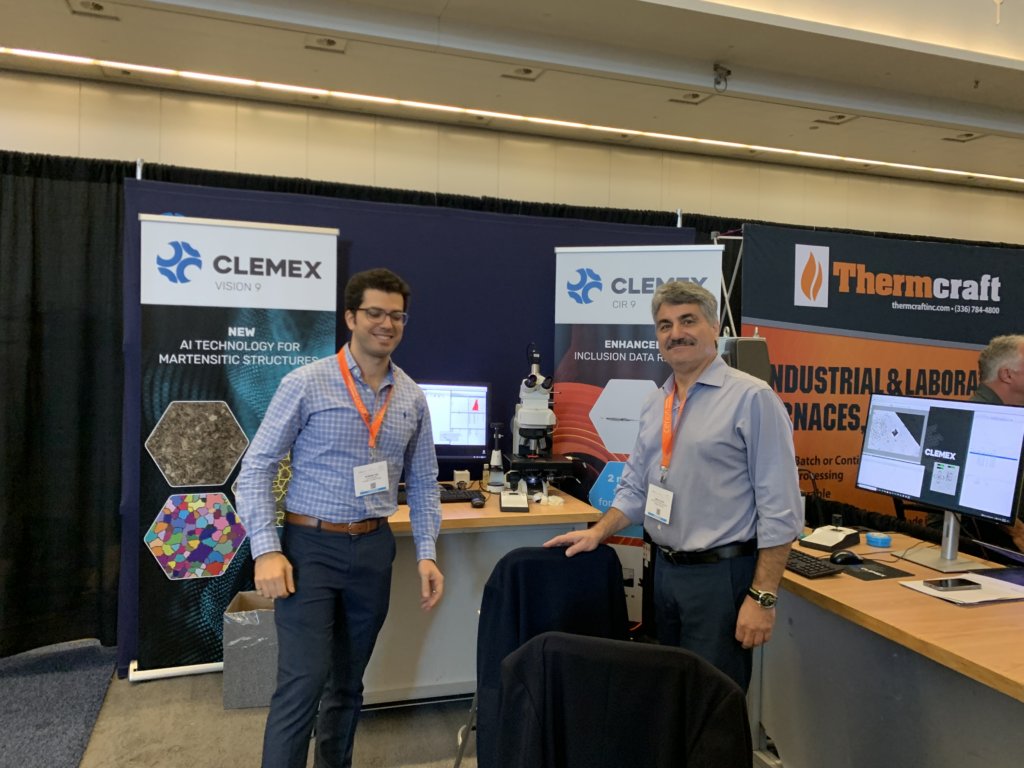 Raymond Taza and John Le Coche presenting image analysis Clemex products.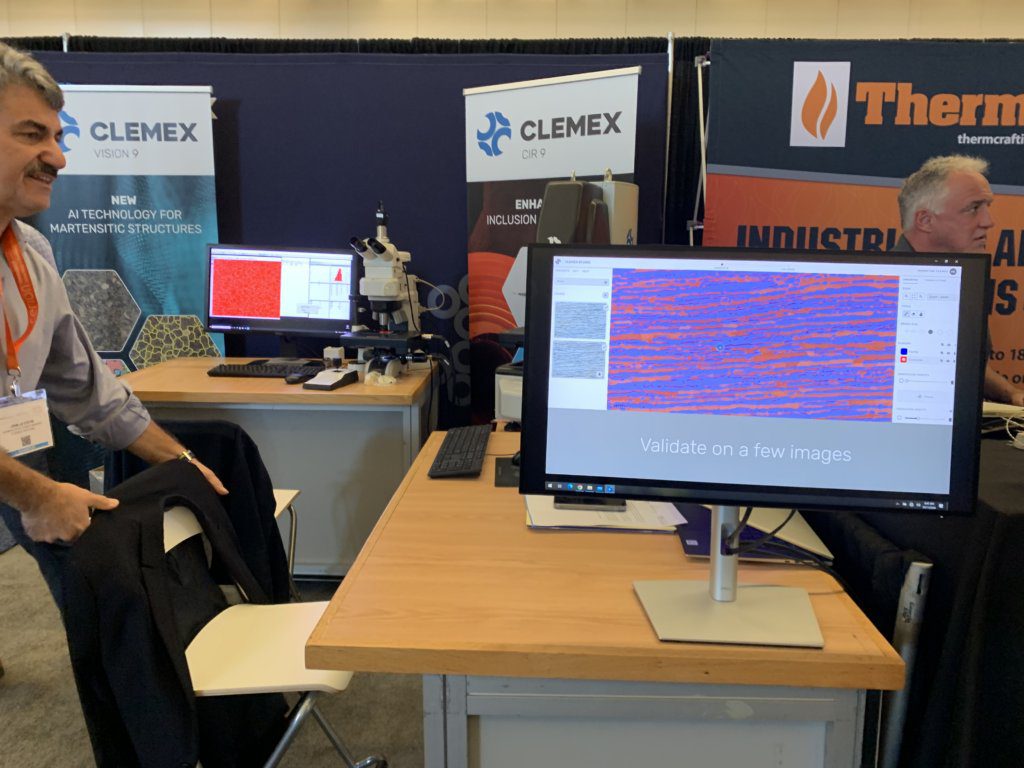 Clemex Studio, the new segmentation platform was officially launched at the show.